Tag Archives:
Just Passing Through
Denver's very own Alf on 93.3 FM welcomes Artist Drowning to the Locals Only family.
Artist Drowning likened to 90's rock and Tolstoy in review by Denver's REVERB!  Intrigued?  Check it out HERE and grab yourself a free download of Just Passing Through!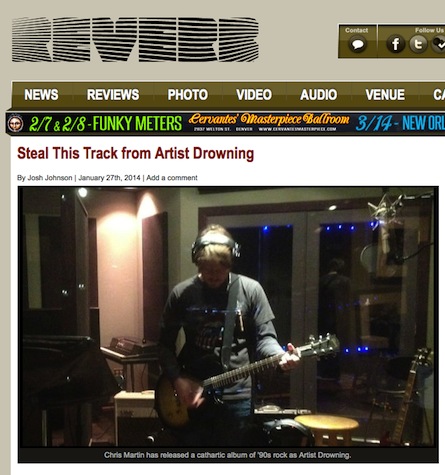 "For me, punk is about real feelings. It's not about 'yeah, I am a punk and I'm angry.' That's a lot of crap. It's about loving the things that really matter: passion, heart, and soul." – Joey Ramone
Artist Drowning gets its first ever online write-up, courtesy of Johnny Wilson at For the Love of Punk!  Check it out HERE.